Another year, another 12 months of anxiety overcome, another 12 months ahead of uncertainty.
It could be that my first grandchild just turned one and I prefer to think of the "better" side of the world she will grow up in and inherit. So instead of ending the year on a note of worry and more anxiety, I've decided to go a happier route and offer up a list of 12 of the more encouraging stories I've seen since December 2021 that give me hope for a better world in 2023 and beyond.
While they're not all earth-shattering (or earth-saving) developments, each offers another promising step in the campaign we all share to save the planet from long-term environmental catastrophe. (A shout-out to Euronews.green for its compilation that served as my 'curator's guide' for selection.)
January
While the Intergovernmental Panel on Climate Change warned that the planet temperature will rise the critical 1.5 degrees Centigrade within 20 years – and that the Paris Agreement threshold of limiting global warming to that figure is "beyond reach" – efforts continue to chip away at the target. The UN Framework Convention on Climate Change insists that "limited warming to 1.5C can only be achieved through immediate and significantly scaled-up reductions." Cutting global emissions by 50% by 2030 and hitting net zero by 2050 could yet stop and possibly reverse the temperature trend.
Here's the story in this I love: Reportedly, before the pandemic, global events and conferences – a trillion dollar industry – accounted for as much greenhouse gas emissions as the United States. In 2017, for example, 1.5 billion-plus people in 180 countries participated in business events, with the industry projected to grow anually by 11.2% for this decade. According to Nature Communications, shifting to virtual conferencing could reduce the carbon footprint by half of live events and energy use by 90%.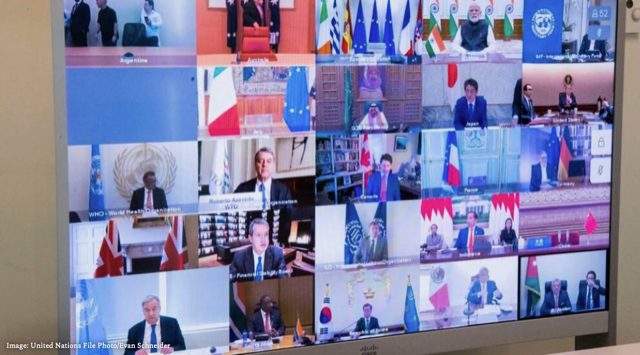 February
Some 40 global leaders representing more than 55 countries on five continents join French President Emmanuel Macron in Brest, France, for the One Ocean summit to agree "ambitious and concrete commitments" to fight illegal fishing, decarbonising shipping and reducing plastic pollution — the first gathering at this level aimed at such maritime issues.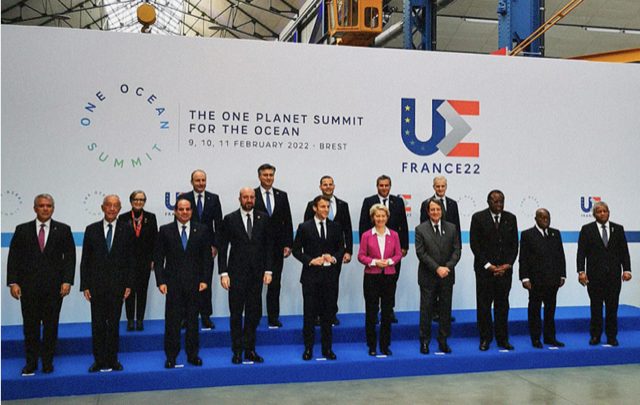 March
Global leaders meeting in Nairobi, Kenya, pass an historic resolution at the UN Environment Assembly to end plastic pollution and set a 2024 deadline for an internationally-binding agreement. The resolution deals with the cradle-to-grave lifecycle of plastic. Work on the draft solution began in November this year.
April
Maybe my favorite story of this list: A Frenchman playing his country's lottery with the numbers 6, 9, 13, 24, 41 and lucky stars 3 and 12 bagged €200 million – and used the money to create "Anyama," an environmental foundation to protect forests and boost biodiversity. "My dream has never been to acquire boats, castles or other sports cars," the man who wants to be known only as Guy and identified in media as a retiree in the south of France, wrote in an open letter, "It is to be useful and give meaning to this money, with maximum positive impact." The foundation is named after a city in the Ivory Coast where Guy is reported to have lived for a time.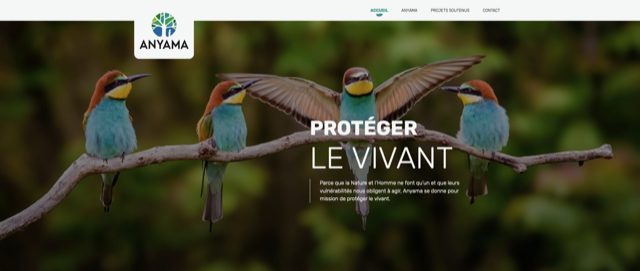 May
The European Commission unveils a plan to require rooftop solar panels on all commercial and public buildings by 2027 and for residential buildings by 2029. "I know this is ambitious, but it is realistic," said President Ursula von der Leyen. "We can do it." The commission also boosted its renewable energy goal for 2030 from 40% to 45%.
June
Some 4,500 years ago, one seed took root in the sun-dappled waters off Western Australia. Four-and-a-half millennia later, scientists have discovered that seed has grown into a single blade of grass covering 200 square kilometres – equivalent to 28,000 football fields, or three times the size of Manhattan. Covering a part of the Shark Bay World Heritage Area, the meadow is the world's largest known single plant. While damaged in the heat wave of 2010-2011, scientists say the ribbon weed meadow has begun to recover. Seagrasses protect coasts from storm damage, store carbon and serve as a habitat for much wildlife.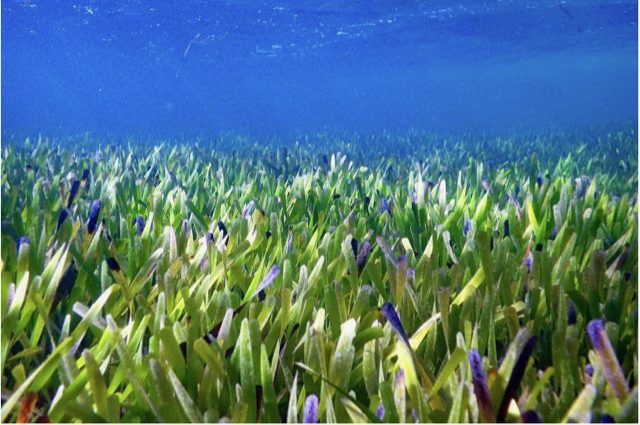 July
An 11th-hour deal in the contentious US political debate led to a climate deal as part of the Inflation Reduction Act that surprised everyone involved, prompting President Joe Biden to declare it "the most significant" climate-related act in US history. While less than Biden and the Democrats had sought, the $370 billion climate package is the most important federal investment ever on climate-related issues and projected to reduce US emissions by as much as 44% by 2030.
August
The global environmental crisis has led to a bleaching of many of the world's vital coral reefs, and chief among them has been Australia's extraordinary Great Barrier Reef. A report from the Australian Institute of Marine Science reveals the highest amount of coral cover in the Reef's northern and central areas since the institute began its monitoring 36 years ago. That said, the southern region of the Reef suffered decline. While Institute scientists said the positive results indicated the Reef could still recover, the situation remains fragile.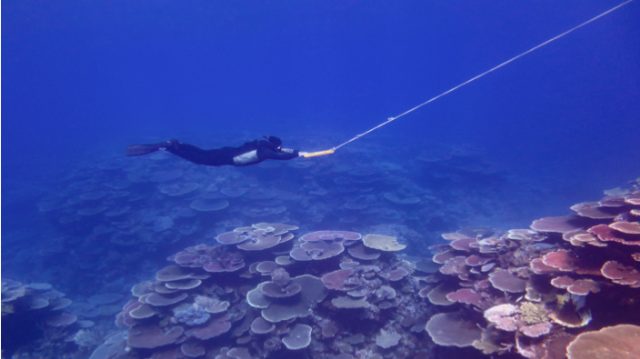 September
I grew up under the threat that the hole in the planet's ozone layer that protects all living things from harmful solar radiation, was ever-widening. In 1987, among the first unanimously-ratified treaties in UN history, 197 countries agreed to start eliminating the chlorofluorocarbons in hair spray, cleaning products, refrigerators and air conditioners that were creating the problem. Now, American government scientists have reported that the hole, located above Antarctica is continuing to shrink, from its peak of 27.5 million square kilometres in 2006 to 23.2 million as of October this year.
October
I really like my Brazilian tennis partner. But we disagree on politics: He supported President Jair Bolsonaro and I supported ex-president Luis Inácio Lula da Silva (widely known as Lula) on multiple fronts. My top reason was his highly credible pledge to stop deforestation of the Amazon, the 'world's lung', and which reached record levels under Bolsonaro. "Let's fight for zero deforestation," Lula declared when he won the election this month. "Brazil will fight for a living Amazon; a standing tree is worth more than thousands of logs. That is why we will resume the surveillance of the entire Amazon and any illegal activity, and at the same time we will promote sustainable development."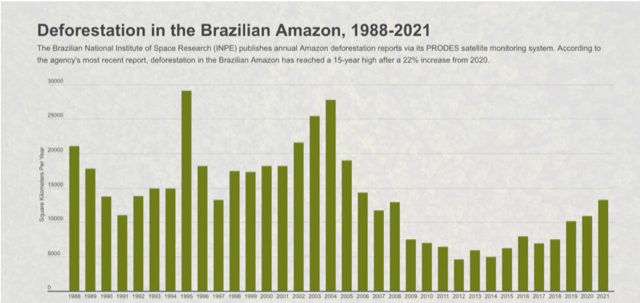 November
I started my journalism career covering the coal industry in the United States. So I'm particularly gratified that the United States may well finish this year for the first time producing more energy from renewables than coal. According to Scientific American, government energy trackers predict that some 22% of US electricity will come from wind, solar and hydro sources versus coal at 20% and nuclear at 19%. That said, renewables growth needs to accelerate "at a blistering pace" to meet the country's climate goals.
December
The European Union, reinforcing its role as a global leader in the war against climate change, approves the Carbon Border Adjustment Mechanism, which it says will "help reduce the risk of carbon leakage by encouraging producers in non-EU countries to green their production processes." It will first apply to selected number of high-polluting goods at elevated risk of carbon leakage: iron and steel, cement, fertiliser, aluminium and electricity generation. While informational in the first phases, the law eventually will lead to a carbon dioxide tariff.
---
More VitalBriefing content you might be interested in: