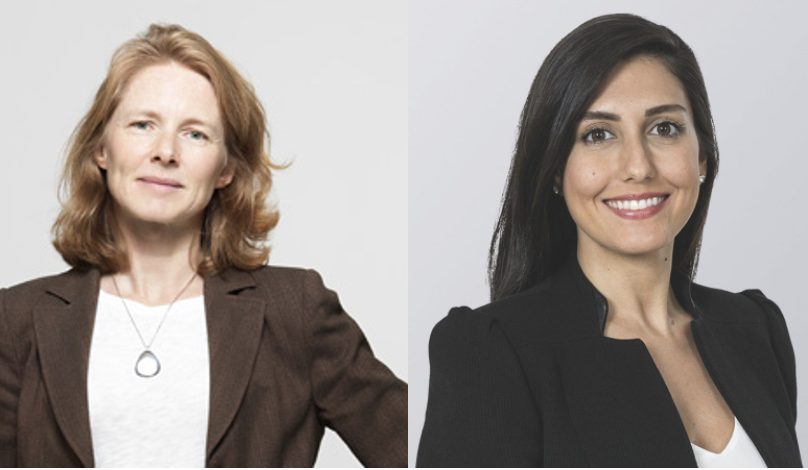 I've done plenty of dumb things in my time, but I often tell young entrepreneurs that one of the smartest was to create an International Advisory Board when I founded VitalBriefing 10 years ago.
Originally comprised of some of our investors and my personal friends, and chaired by the distinguished former global editor-in-chief of Thomson Reuters, It includes a lawyer, several outstanding journalists, accomplished entrepreneurs, senior corporate executives and successful consultants.
I deliberately structured it as an informal body, with no meetings or responsibilities beyond the members' willingness to serve as my "personal advisors." Via email, skype and zoom, I regularly turn to them for their counsel, guidance and support, drawing on their personal skill sets and perspectives related to the specific issues I may be struggling with at any given time.
I've expanded it over the years to include individuals who have become friends or respected colleagues from whom I learn something – actually a lot – from every conversation. It's the perfect sounding board for a CEO, particularly after those "long, dark nights of the soul," as I like to put it, when my mind is churning over particular problems and I know that an outside view and vision will inform my own. Many times they have helped me solve problems, identify opportunities, find efficiencies…and cheered me on when the going has gotten tough.
But something about it has long bothered me – and it's become more aggravating in recent months (more on why in a moment): The Board is woefully unrepresentative. It has just one lone woman (who happens to be my wife, a co-founder of the company who has long urged us to increase our diversity) among eight white men.
So I can't think of a better day than today – Diversity Day Lëtzebuerg – to announce two new additions to the Board about which I couldn't be more excited, not only because they are terrifically talented, gracious and accomplished individuals but because they also are rooted professionally and personally in the worlds of Sustainable Finance, Sustainability and Diversity at a time VitalBriefing is reshaping itself around these areas as the issues of the planet's pandemic and post-pandemic time.
Joining the group is Sophie Öberg, the Deputy Director of IMS Inspiring More Sustainability, Luxembourg's leading network for Corporate Responsibility and the co-chair of the Sustainability Strategy for Boards working committee at ILA, Luxembourg's Association of Independent Director. A native of France and long-time resident of Sweden and Luxembourg, Sophie is an expert in strategy development and implementation, project leadership and management and design thinking and activity for companies and non-profits of all sizes, including McKinsey & Company, RTL Group, Ceratizit and Sandvik. She studied at Sciences Po and Sorbonne University in Paris.
Also joining is Reyhan Güleç, an investment funds lawyer based in Luxembourg who in addition to advising on various funds-related specialties, works on regulatory matters particularly in ESG and sustainability and is a strong advocate of gender equality, raising awareness of gender disparity and other sustainability-related issues at the board level. She also sits on ILA's Sustainability Strategy for Boards Committee and is Vice-Chair of the the organisations Board Composition Committee. Reyhan studied at the London School of Economics and Oxford University, after studying law in her native Turkey.
This is not just a question of us "ticking the boxes." Over the past year, it has become increasingly clear to us at VitalBriefing that there is an intense and growing need for reliable, trustworthy and accurate information – which is what we traffic in – related to sustainability-related issues.
It began more than a year ago when we were asked by one client to develop a weekly Sustainable Finance Briefing and over the course of the "pandemic year" of 2020, accelerated at an ever-faster pace into related products for the European Investment Bank and three Luxembourg government ministries, among others.
That led us to totally redesign and relaunch our website in March in large part to show our reorientation around sustainability and its many facets, including diversity. We asked Reyhan and two other lawyers specifically for their views and it led to a terrific three-part series with advice on meeting the requirements of the new Sustainable Finance Disclosure Regulation, which we ran as part of our ongoing Sustainability Matters series of stories and insights.
In addition, this week we launched a new monthly Briefing – the Sustainable Finance News & Insights Briefing – that covers critical issues in Luxembourg, Europe and the world as we all emerge from the pandemic into a "new normal" in which each of us bears responsibility to work for a better world.
Finally, at VitalBriefing, we have launched the process to become certified as a B-Corp, balancing purpose and profit – "a global movement of people using business as a force for good." I'll write more about that soon.
Meanwhile today, by adding diversity to our own ranks with the wonderful additions of Sophie and Reyhan, we take one more step on our long journey to becoming the company we strive to be.