There's some debate about who first said "never let a good crisis go to waste." I'm going to go with the conventional wisdom that it was Winston Churchill.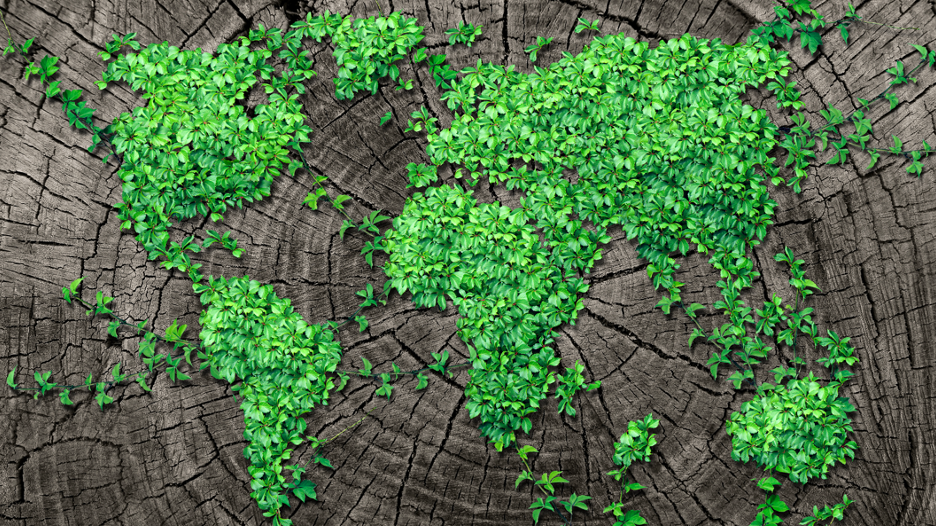 The point is that like all companies, VitalBriefing has survived plenty of crises over its decade-long history. But none were more intense than in 2020, annus horribilis, the pandemic taking its first toll on us in March when a key client cancelled all outsourcing and our revenues took a significant hit.
By the end of the year, though, we had pretty much recovered. What brought us back is what I want to tell you about now.
Heading into the fourth quarter, we looked at the massive global change as a result of the pandemic. There was – and is – a growing clarity that the resource-abused-and-challenged planet demands fundamental change in human behavior if there is to be a future at all.
So we made a decision to reorient the company around a key area, to take into account the global crisis — the tipping point it represents — and to answer a market need we saw developing: the growing call for responsible corporate behavior, i.e corporate sustainability.
In the current context of global pandemic, the demand for companies of all types and sizes to balance profit with the public good has never been more necessary.
That need is finally grabbing the investment world, where even as "sustainable development" and "circular economy" have taken root in recent years as concepts, in practice business has been driven more by 'profit first and foremost.'
In larger companies, that has meant that shareholder value by far has been considered the driving force.
A welcome transformation
Fortunately, that's changing as new generations of investors, regulators and governments – as well as increasing numbers of enlightened figures in the business and corporate worlds – believe that just acting "as if" is no longer sufficient or justifiable.
Greenwashing is becoming harder to pull off. Thankfully.
In other words, the era of merely "ticking the boxes" on responsible behaviour is coming to a close. The planet simply can't survive that way, let alone thrive.
To meet this transition, we took our learnings over 10 years of monitoring the media, first for clients in the financial industry, then for many others, combined it with our experience writing long-form stories for those clients…and pointed those efforts in a direction more appropriate for these vastly different times.
At the same time, we looked hard at what we believe in and how, in this current world of fast-developing pandemics, global economic meltdown and ongoing political polarisation and turmoil, we want to chart our way forward.
We examined our values. In addition to the services we provide, and the work we offer to highly qualified journalists around the world, what difference can we make?
We've always sought to help clients with essential, trustworthy, timely and relevant news and information, created by journalists and based on classic principles of journalism, to guide them and their customers into critical decisions.
Change is good
That continues. What's different, though, is that we're expanding our focus and resources to include corporate sustainability in all its facets — financial, economic, environmental and social, chief among them.
It's one of those wonderful "win-wins": a business opportunity that squares perfectly with the values that we want to underlie our business.
In short, another good reason to get up in the morning.
One sign of the changing times is the European Union's Sustainable Finance Disclosure Regulation, which took effect on 10 March. The new rule establishes transparency in relation to "sustainability risks, the consideration of adverse sustainability impacts in their investment processes and the provision of sustainability-related information with respect to financial products."
In addition to companies offering ESG-related products, the rule applies to financial market participants and advisors including AIFMs, fund management companies, self-managed UCITS, MiFID firms and credit institutions.
Our foothold in corporate sustainability started mid-year 2020 with a weekly Sustainable Finance Briefing for one client and expanded as the year went on to a monthly Sustainable Finance briefing for a European Union institution, weekly and monthly Sustainable Governance briefings for one Luxembourg government ministry and content strategy and execution for two others.
How we're changing
I'm proud to announce that our commitment is deepening in coming weeks on three important fronts as we:
Launch a major new subscription product of value for any business and organisation: a Sustainability Briefing in monthly and weekly formats covering global developments in ESG, corporate social responsibility, regulation and standards, and investment opportunities, among other issues.
Relaunch our website with issues of sustainability at its core, and regular features and interviews with key figures related to the issues.
Work to earn B-Corp designation, certifying that we "meet the highest standards of verified social and environmental performance, transparency and accountability."
So please do follow us on LinkedIn and Twitter, and/or subscribe (if relevant for you) to our three free Briefing products – the weekly Luxembourg Funds Intelligence Briefing, daily Business Update and monthly Sustainability Highlights Briefing. Meanwhile, check back regularly on our website or social media for fresh stories and interviews.
And join us in doing everything you can to take advantage of this crisis, no matter who said it first.