There are many ways to monitor media, with many possible outcomes. Like the elephant and the blind men in the ancient parable, it's easy to draw conclusions based on partial results – at the risk of making costly mistakes. So how do you get "the big picture," complete with the full intelligence on markets, customers and competitors that will really drive your business forward?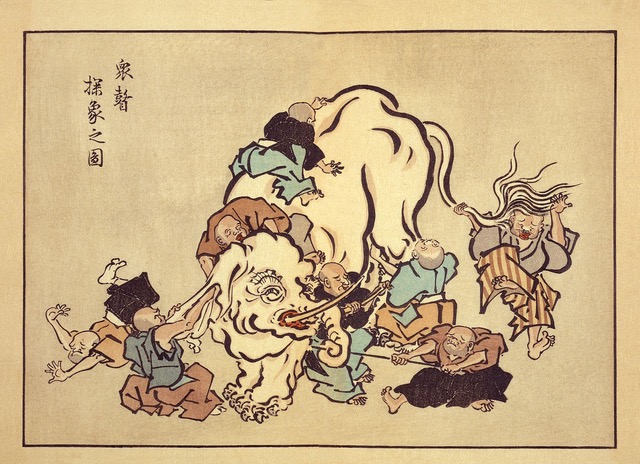 In our first post, we focused on the importance of search technology for filtering – or cherry-picking – the world of news and data. We followed with a deeper dive into media monitoring and the importance of sourcing, filtering and analysing data to gather critical business intelligence.
So now we land at the three central takeaways:
How to get what you need from media monitoring
How to fit the activity into your organisation
How to obtain actionable, accurate and comprehensive results that propel your business, sales and marketing.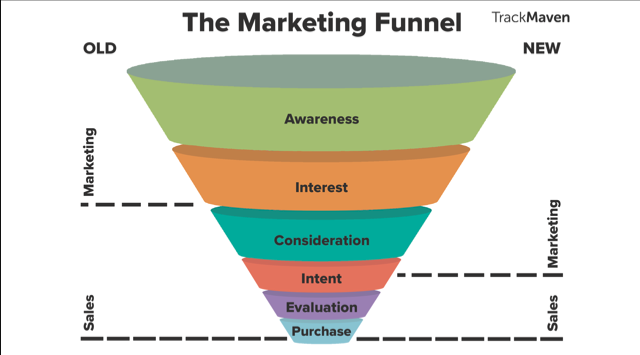 Let's use the classic marketing funnel. Your media monitoring needs will likely tie directly to your specific expertise or role. If, for example, you're in a branding or early lead generation position, you will focus on monitoring and measuring your brand's market strength and name recognition. That means you need to analyse whether the coverage meets your messaging goals.
If, on the other hand, your responsibility is to generate sales, feed-driven social media channels have created new opportunities for high-speed analytic and sentiment analysis that push existing boundaries by using artificial intelligence and machine learning.
As different as these needs are, both operate under the "media monitor umbrella" with the same requirements for identifying media activity around your brand and products. Yet, each has its own, very different "next steps" for how to use this intelligence.
Monitoring Brand and Product Coverage
Brand media monitoring, the grandfather of all media services, continues to evolve thanks to technological advances from its early days of cutting-and-pasting news coverage into a clipping notebook (that to our constant surprise we find some companies actually still do – in 2017 – even if few people in those companies tend to use it).
The first big leap of media monitoring's digital transformation was the introduction of Google Alerts, which gave each everyone the power to monitor media activity via automated emails.  (The convenience factor has only recently been improved by proactive alerts sent directly to computer and mobile screens.)
However, relevancy remains a significant issue as the alerts generate considerable "noise" that derails users with irrelevant term matching, redundancy and – the loudest and most recent challenge – fake news.
Artificial intelligence, natural language processing and machine learning lately have led to significant advances in media monitoring services, enhancing their results and the quality of their analysis. Some key players in this area are Critical Mention, LexisNexis Newsdesk  and Cision. Each offers full platform monitoring and analysis supported by international teams.
Critical Mention also provides an API that creates the ability to monitor TV and radio broadcasts. LexisNexis Newsdesk is strongly integrated with LexisNexis industry-leading legal and company research and distribution tools that make research easily shared.
Along with its news and social media tools, Cision's acquisition of PRNewswire, the world's leading PR distribution network, offers clients new advantages in global content distribution, influencer outreach and monitoring services.
VitalBriefing is a bit of a different animal within this ecosystem, providing a hands-on service that uses human review by subject experts to ensure that monitoring results are not only relevant, but also matter to the client's business goals. This relevancy reporting includes a handcrafted summary of each news mention, individually tailored and customised to provide the business intelligence each client needs. In that way, we deliver only essential intelligence to inform and drive the decisions you must make.
Media Monitoring to Boost Sales
If brand monitoring is the grandfather, social media monitoring – especially with the advancing capabilities of marketing automation and bot capabilities – is the toddler just learning to walk.
Social media monitoring is experiencing the same evolution in search filtering and discovery that's advancing brand monitoring.  But it has an extra advantage from technology that monitors both high-velocity activities, such as current events, as well as low-speed, 24/7 requests (for example when a client posts a question on a company's Facebook page) and, finally, crisis communications that can occur at any time.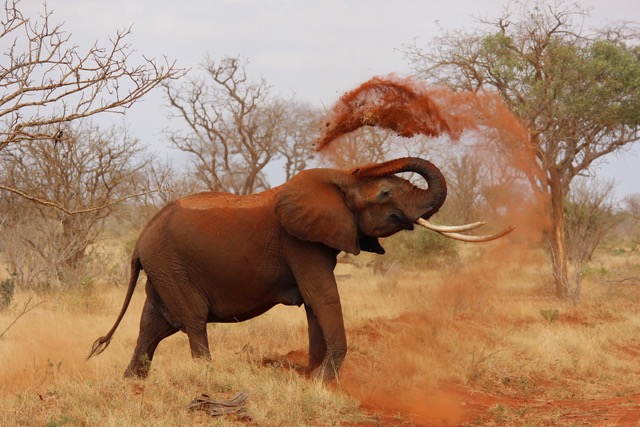 Regardless of the technology and processes you use, brand and media monitoring will give you insight into what the media and your customers are saying about you. But that's only the elephant's trunk. It won't tell you whether you're missing coverage of your brand or what's going on in your markets – or open new sales opportunities.
Nor will it give you the deeper insights you need to analyse the overall health of your business and status of your industry.
Neither robots nor natural language processing nor automation technology can do what human eyes and skills can: Paint the entire elephant.
– post by Tim McGuinness