This is the second of a two-part series. If you haven't yet, we highly recommend you check out Part 1 of this ESG-focussed Q&A before reading this piece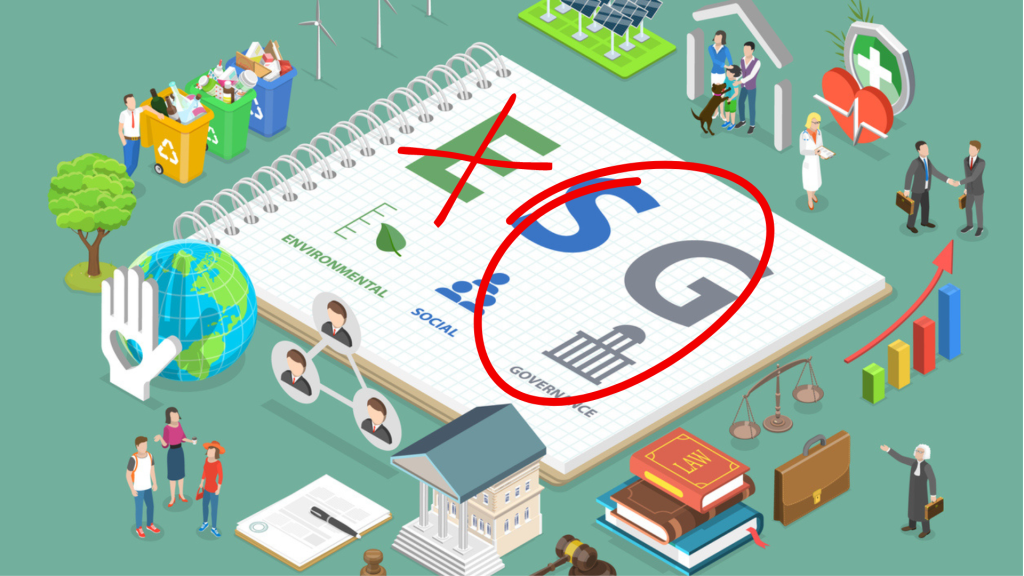 In Part 2 of this Q&A, Raymond Schadeck discusses a key issue in the way organisations and business leaders approach ESG: they focus too wholeheartedly on the 'E,' at the expense of the 'S' and the 'G.' With input from his colleague Marcus Müller, Raymond offers advice and insight into how businesses can better approach their ESG initiatives.
To what extent do environmental, social impact and governance considerations overlap for companies and investors?
As I mentioned in the first part of this interview, ESG is a three-legged stool that will topple if you cut – or even shorten – any of its legs. For companies, this means that long-term success can only be guaranteed via an equal and full focus on all three pillars.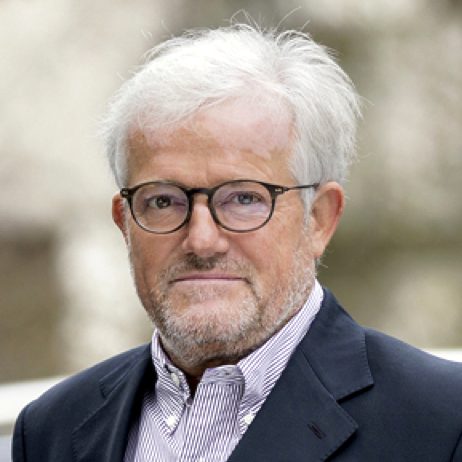 That said, I think it's critical for organisations to understand that the governance factor represents more than just a pillar of its own; it also forms the connective tissue – the cement – that supports the entire concept. It's through best governance practices that leaders and decision-makers can ensure their business will effectively take on ESG initiatives.
Meanwhile, with regards to ESG investment, it is important that we avoid politicising the matter, the risks of which are best demonstrated by what we currently see playing out in American states including Florida and Texas.
Until recently, it was safe to assume that the rise of ESG is unobjectionable, given the positive repercussions it has on people and planet. The only question seemed to be: how can we do more? Well, no longer. Hi-jacking discussions around ESG investing for political gain and ironically calling ESG "a destructive force", American politicians on the right are cutting off business with companies in their state over their ESG-positive policies.
When the concept of ESG is politicised in this way, social, environmental and governance considerations all fall to the wayside for companies and investors. These distractions – which is all they are – cost valuable time, and risk derailing pioneering companies from their journeys towards sustainability.
Whether your politics are on the left or the right, failure to act will affect us all.
What role can initiatives such as B Corp certification play in instilling awareness of ethical and sustainability priorities?
As my friend and colleague Professor Marcus Müller explains: "Many people in the business community feel overwhelmed by the topic. Certifications like B-Corp give them a strategic management tool that helps them to better understand, drive and implement practical options to become more sustainable — as long as that programme is truly dedicated to ESG."
Ultimately, it comes down to each certification and where its focus lies. While there are those like B-Corp, dedicated to ensuring organisations are accountable from an ESG standpoint, there are just as many 'greenwashing' options out there.
The founders of the Certified B Corporation Movement, for instance, wanted to develop a framework that actually helps ensure companies follow through on their commitments to employees, overseas workers and local communities. It's designed to shape robust corporate governance and permanent structures that support social and environmental practices.
In my view, a certification like B Corp, which is voluntary and highly rigorous, represents a willingness from companies to do more, to set the bar higher. Beyond making bold statements about environmental goals and social impact priorities, undergoing such meticulous certification processes takes commitment to the next level.
It is akin to inviting the referee to inspect your playing field. Sure, it may sound cliché, but when companies can prove that they don't just 'talk the talk,' it has significant impact on a cultural and social scale to raising awareness of all things ESG.
Why? Because it means they are bolstering the 'G' of the ESG triangle and holding themselves to a higher standard by creating robust governance and accountability frameworks to review performance across the ESG spectrum.
As ESG continues in its ascendance to the forefront of the current zeitgeist, openly inviting such levels of scrutiny also comes with a boost of external credibility. B Corps, for example, have fast become prime destinations for the world's top talent.
And as companies increasingly commit to be more ESG-conscious through initiatives such as B Corp certification, we're seeing a wider influence as new legal and corporate structures across Europe are being created. Leaders who intend to 'walk the talk' now have the option to create an 'Entreprise à Mission' in France, a 'Societa Benefit' in Italy, an 'Entreprise Sociale' (only available for cooperatives) in Belgium, and a 'Community Interest Corporation' in the UK.
Besides triggering much-needed conversations in boardrooms, the creation of such a corporate status could also serve as a key nation-branding strategy for a country like Luxembourg. The model is fully aligned with the many companies in Luxembourg that are being inspired by the B Corp model: it's estimated that there could be up to 20 full-certified B Corps headquartered in Luxembourg before the end of the year. Similarly, this evolution reflects a growing trend in companies which – like Luxexpo since November 2022 – are raising the bar by updating their articles of incorporation and including requirements for their boards to embed environmental and social aspects in their decision taking.
What approaches can be taken to overcome the inherent problem with addressing social impact issues, given that its elements are extremely diverse and many of them are hard to quantify and compare?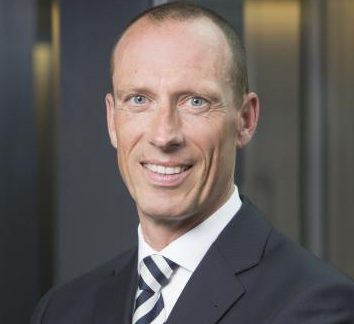 This is a key issue that we struggle to overcome. Too often, companies can fall back on the 'quantification crutch', so to speak, even using it as an excuse.
Crucially, we need to continue to refine our shared language and metrics for measuring and attributing social and environmental outcomes. That said, it's equally important not to allow a pursuit of perfection to stand in the way of action.
As Müller likes to remind me, the issue is too complex to tackle it in its entirety: "You cannot eat an elephant in one piece. You have to start somewhere. So pick your field/area/tool and go for it. Nobody will singlehandedly save the world. Each of us needs to make a small contribution — and that, on aggregate, will help make the difference."
It's also important to note that tremendous progress has been made in how we measure our progress toward the SDGs. The EU taxonomy for sustainable activities, for instance, is providing a strong basis upon which we can quantify sustainability and crack down on greenwashing.
Meanwhile, in terms of technology, the rapidly increasing ability of Artificial Intelligence to make sense of previously insurmountable mountains of data has spurred fascinating innovation in how we measure (and manage) a company's carbon footprint. This field especially is being pioneered by companies like Watershed and Persefoni.
Similarly, satellite-based remote sensing technologies such as hyperspectral mapping, among many others, are offering powerful data that wasn't available just a few years ago. Such space-based capabilities can provide near-real-time, three-dimensional pictures of a forest's health and the amounts of carbon it stores.
All this progress makes me optimistic that as ESG crosses into the mainstream and continues to attract top talent we will continue to refine the ways in which we measure, debate, and progress toward our ESG goals.
With all this in mind, we must return to the role of governance – the 'G' – because it's a critical component in the quantification of impact.
Take, for example, the currently unregulated Voluntary Carbon Market (sometimes referred to as the "Wild West"), and the recent controversy around its largest certifier of emissions reductions from REDD+ projects: Verra. As the world's largest issuer of voluntary carbon credits, Verra essentially quantifies and verifies how many carbon credits any specific project deserves to bring on to the market.
Great, right? Here's an organisation dedicated literally to helping quantify impact.
Unfortunately, the non-profit has come under fire recently, caught in a media storm accusing it of over-crediting. In other words, Verra has been accused of allowing project developers to issue more credits than they've earned.
While I don't doubt that its founders created and continue to operate Verra with the best intentions, it doesn't take long to spot governance-related red flags in an organisation whose financial survival and success is directly linked to the number of credits that it grants – the same credits that it's also supposed to independently verify. While Verra was created with the 'E' in mind, I believe that much of the organisation's future success and credibility – and of carbon markets as a whole – now depends on its willingness to clean up its 'G.'
So, now we come back to your question: what can be done to support social-impact issues that are often extremely complex and hard to quantify and compare? And, again, I harken back to the B Corp Movement as an answer.
The B Corp model recognises the double-mindset challenge inherent in advancing a company's ESG performance, and strives to find ways to improve something that is so hard to measure:
The first element is context. As previously mentioned, none of the three ESG pillars are able to stand on their own. We need a holistic approach to advance and measure progress. It's not only about easily quantifiable financial impacts – i.e. euros/dollars – but also about a multitude of environmental and social impacts. Although many of these elements are not easily, or sometimes not at all, quantifiable, more meaningful insights can be derived when these elements are placed in the right context, for example if they're monitored and observed as a whole. This is why the B Corp model looks deeply across every aspect of a company, rather than simply at a few specific metrics in a vacuum.
The other dimension is time. The transition we hope to undergo will take time: we cannot switch from one day to the next to a more sustainable business model. Instead, it's a journey that companies must take step by step. Here again, the B Corp model reflects this directly: out of a maximum of 200 points, a company initially needs to achieve 80 points to be certified (no easy feat). However, to keep their certification, companies must demonstrate continuous improvements over time.
How should efforts to improve corporate governance respond to new corporate trends, such as technically listed public companies that are in practice under the complete control of private shareholders?
Public companies that are effectively managed like private companies may indeed have more flexibility to cut corners around governance. As many of the prior examples illustrate, though, the erosion of governance is a slippery slope and generally doesn't withstand the test of time.
After all, ESG is not only a guiding principle for companies to do better and future-proof their business; it's also a strategy by which investors pick their winners. Without the right focus on 'G,' companies risk seeing their capital inflows reduced over time and find it harder to borrow money, thus kneecapping their ability to grow their business.
Underpinning this is the idea that for many key decision-makers, sustainability is still considered a drag on their business rather than a springboard to jump ahead. But our world has changed. And it continues to do so rapidly.
We find ourselves now with an unprecedented window of opportunity. The first who seized this opportunity were pioneers. Now it's starting to catch up with the mainstream. Soon, only the laggards will be left behind, and the window will close.
In the end, whether a business is public, private, or quasi-private, we should assess it the same way we'd assess a family businesses or cooperative model: does this business have a chance at survival throughout future generations? How do we get decision-makers to think of their businesses as something they would be proud to pass on to the next generation?
As the chairman of L'Université dans la Nature (UDN – Canada & Europe) I witness first-hand how we can reorient mindsets when leaders begin to grasp:
That our relationship with nature is key for our mental and physical health over the different life cycles, and how beneficial it can be for their employees' health and wellbeing, their productivity, their creativity, their positivity and their overall job satisfaction.
That nature teaches us that everything develops in a balanced harmony. In the long run, all species rely on each other to flourish and to succeed. The same is true for the new corporate models that are being developed to succeed in tomorrow's world.
By reconnecting these leaders to the natural world, and helping them understand their place in it, UDN helps them become more balanced thinkers. It helps foster a deep respect for nature, an understanding of its rich biodiversity, and an appreciation for the numerous social challenges that are inherent to climate change.
Leonardo Da Vinci was undoubtedly the most iconic "Renaissance man": a cultured man of his time who was knowledgeable, educated, and proficient in a wide range of fields. Similarly, ESG is a multi-faceted animal and requires a modern leader. It calls for women and men who have profound proficiency across multiple fields: the 'E', the 'S', and the 'G'.
— — —
Raymond Schadeck is former CEO of Andersen Luxembourg and Ernst & Young Luxembourg. Since 2010, he has served as an independent director for private sector companies as well as the Luxembourg Sustainable Finance Initiative, the Luxembourg Microfinance and Development Fund and the Forestry and Climate Change Fund. He holds or has held positions as chairman of the board of Luxinnovation, Luxexpo The Box, the Luxembourg Institute of Independent Directors, Investing for Development and the UP Foundation, among others. He also is a member of VitalBriefing's International Advisory Board.
Currently, Raymond has joined with Ravi Fernando, a leading expert in sustainability whose work merges academics and business, to offer a 20-hour training course for directors and top executives, called 'Creating a Sustainable Mindset'. The workshop focuses on the interconnections of the current climate, health/social, and economic emergencies, as well as the geopolitical, technology and governance disruptions that accompany them.
Marcus B. Müller is a full time professor of management and an international scholar. After almost 20 years in the business world, Marcus moved into the scientific field of human motivation where he has combined leading-edge science — including his own scientific research — with his professional experience as a senior executive. He is now an internationally recognised strategic thinker, influential speaker, and management consultant inspiring individuals, organisations and governments on professional as well as personal performance, health, and well-being. In addition, he has been a B Leader for B Lab Europe for over two years.
---
Related Content