As sustainable finance catches fire around the world, propelled in part by the social and economic needs created by the global Covid-19 pandemic — and as a central pillar, of VitalBriefing's economic coverage — we are proud to be media sponsors of the upcoming LuxFLAG Sustainable Investment Week 2020, a follow-up to its successful debut conference last year.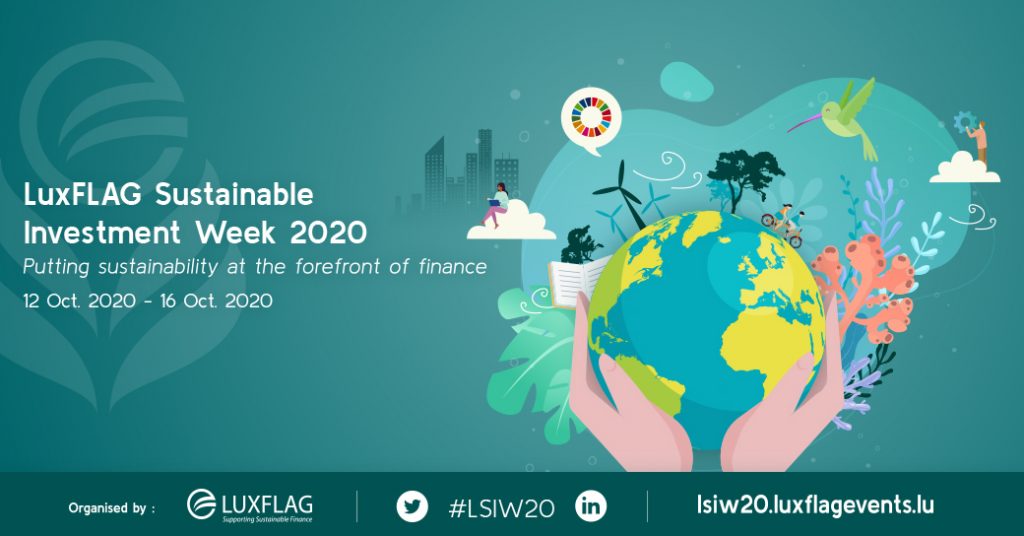 Over five days, starting on October 12, distinguished speakers who are immersed and versed in the issues will present 21 digital events covering, among other topics, Climate Finance, ESG (Environment/Social/Governance), Impact Investing and Sustainable Development Goals — all topics that are central to our own work at VitalBriefing.
Unlike most other Luxembourg-based conferences, this one is free not only for professionals in the financial industry – who will hear experts discuss issues ranging from portfolio decarbonisation and preparing sustainable finance action plans for investment funds to measuring the impacts of social investments and understanding relevant European regulation – but also the general public.
LuxFLAG was founded in 2006 by seven public and private founding partners and whose charter members include VitalBriefing clients such as Luxembourg for Finance, the European Investment Bank, ALFI and the Luxembourg Ministry of the Environment, Climate and Sustainable Development. It has steadily grown in influence, recently granting 100 funds the right to use its label, raising the total of such investment products to 303, representing €128 billion in assets under management – and extending its reach to Denmark, Finland and Spain, in addition to Belgium, France, Germany, Italy, Ireland, the Netherlands and the Grand Duchy.
LuxFLAG awards its label to eligible investment vehicles in Climate Finance, ESG, Environment, Microfinance and Green bonds. The label must be renewed after one year, ensuring that the products maintain their validity as sustainability vehicles.
Don't miss out! For more information and to register for the LuxFLAG Sustainable Investment Week 2020 conference, click here.